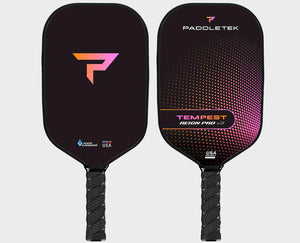 Paddletek Tempest Reign Pro V3 Pickleball Paddle Carbon Anna Leigh Waters Sunrise Red
New
CRAZY4PICKLEBALL
presents: 
(1) ULTRA NEW
PADDLETEK

TEMPEST Reign Pro V3

PICKLEBALL PADDLE
BY PADDLETEK
Play like a Champion, Anna Leigh Waters!!!
RULE THE COURT
Introducing the new and improved Tempest Reign Pro v3 with Paddletek's exclusive ICED Carbon Fiber. Perma-Spin technology lets serious players have spin capabilities that last longer than other carbon fiber surfaces. The Smart Response Technology paired with an elongated paddle face adds both power and speed. It's got all the control and performance you'd expect from a Tempest but with an extended reach for targeted, fiercer hits.
Listing is for Standard grip but Thin grip if available on request.  Just send separate message through ebay after purchase that you would like Thin grip. 
Product Specs and Details
Control and Touch
TEMPEST REIGN PRO V3
FORGIVENESS RATING
9.5 / 10
SURFACE
ICED Carbon Fiber with PermaSpin Technology
CORE MATERIAL
Advanced High Grade Carbon Fiber Polymer Composite Honeycomb
SMART RESPONSE TECHNOLOGY
+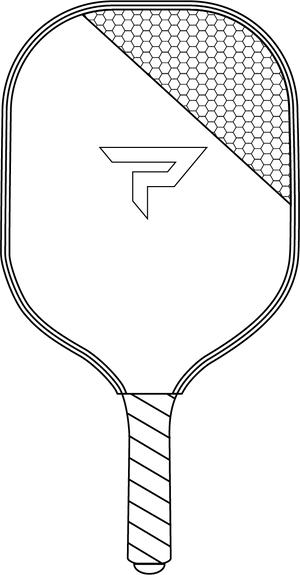 EDGE GUARD
All Paddle are equipped with 1/8" -edged shock guard.
PERFORMANCE GRIP
All standard grip paddles are equipped with our Ultra Cushion High Tack Performance Grip. All thin grip paddles are equipped with our High Tack Performance Grip.
USAPA Listed and Approved
Listing is for one paddle. 
  100% positive feedback here, so bid with confidence.
Thanks for Looking!!
Have a Great Day!!!!